\
What we all need is relief.
Relief is our common ground. It is universal. It doesn't matter your race, your religion, or if you're young or old – I believe relief is something we all need.
Because for anyone who experiences pain on any level, it's crippling mentally and spiritually. It drains you, and I understand that very well.
I feel like half of my life has been dealing with and managing pain. Today, I'm introducing a new endeavor with All Pro Farms that is a byproduct of my own suffering. It is my solution to improve the daily lives of people who deal with chronic pain, depression, and anxiety.
I first tore my ACL during my senior year of high school, coming into the University of Texas, and I tore it two more times when I was at Texas. After that third time, Coach Brown brought me into his office. I was brokenhearted. Coach Brown was in tears. He was brokenhearted for me, too. He sat me down and said, "You should quit playing football."
His words ripped through me. I could not believe what I was hearing. Did he really suggest that I quit the game I love and give up on my dream?
But I was looking at it the wrong way, because I was young. He wasn't telling me to stop because he didn't believe in me. He was trying to end the trauma from the load of injuries and continual disappointment I had carried since I was 18 years old.
He was trying to stop my pain so I didn't have to feel it anymore.
That whole semester, I was in a deep, dark hole. I wasn't going to practice or doing any type of rehab. I felt so disconnected, and I just didn't give a f*ck for a while. The prescription drugs I was taking were not helping matters – not the physical hurt or the mental grief.
I was taking all these pain pills and drinking regularly, but actually I was coping, because I was depressed. I needed help. That's when I really started smoking cannabis, because all the other stuff was making me sick. Cannabis helped me feel better.
Through God's grace and favor, my knee healed up fine. Right when I got back from Christmas break, I jumped right back into the mix like I had never left – I was in beast mode.
I played two more years, injury free, and finished my college career All-Big 12 and a Rose Bowl champion.
Life is unpredictable – and experience is one of our best teachers. I learned that it is just as important what you believe as it is that you believe. No one believed I was going to bounce back like I did except me and God. Not my parents, not my coaches, and I'm pretty sure not my teammates. The odds were completely stacked against me. I had torn my ACL three times in five years and still went on to get drafted in the sixth round by the Tennessee Titans.
My mentality changed, too. I was a poster child for perseverance. If I could overcome everything I did, and still reach the NFL, what can I not do?
Almost ten years later, life asked me that very question.
Emotionally, I was better equipped to answer it, but the pain was even more extreme.
Three times I tore my ACL, each one of which could have and probably should have sent me packing and saying goodbye to my NFL hopes, but it was a neck injury that decided the last game I was ever going to play.
Taking the next step and evolving into the person I needed to be outside of football required a different inspiration, and I was fortunate to find outlets that helped me create another vision that I wanted to chase.
But of course, it hurt. With me, it seems like there is always pain involved. When I had neck surgery, I stayed in my bedroom for weeks. Hardly ever came out. I could barely talk, because of the incision in the front of my neck. The silence broke my spirit and sent me back into a dark place.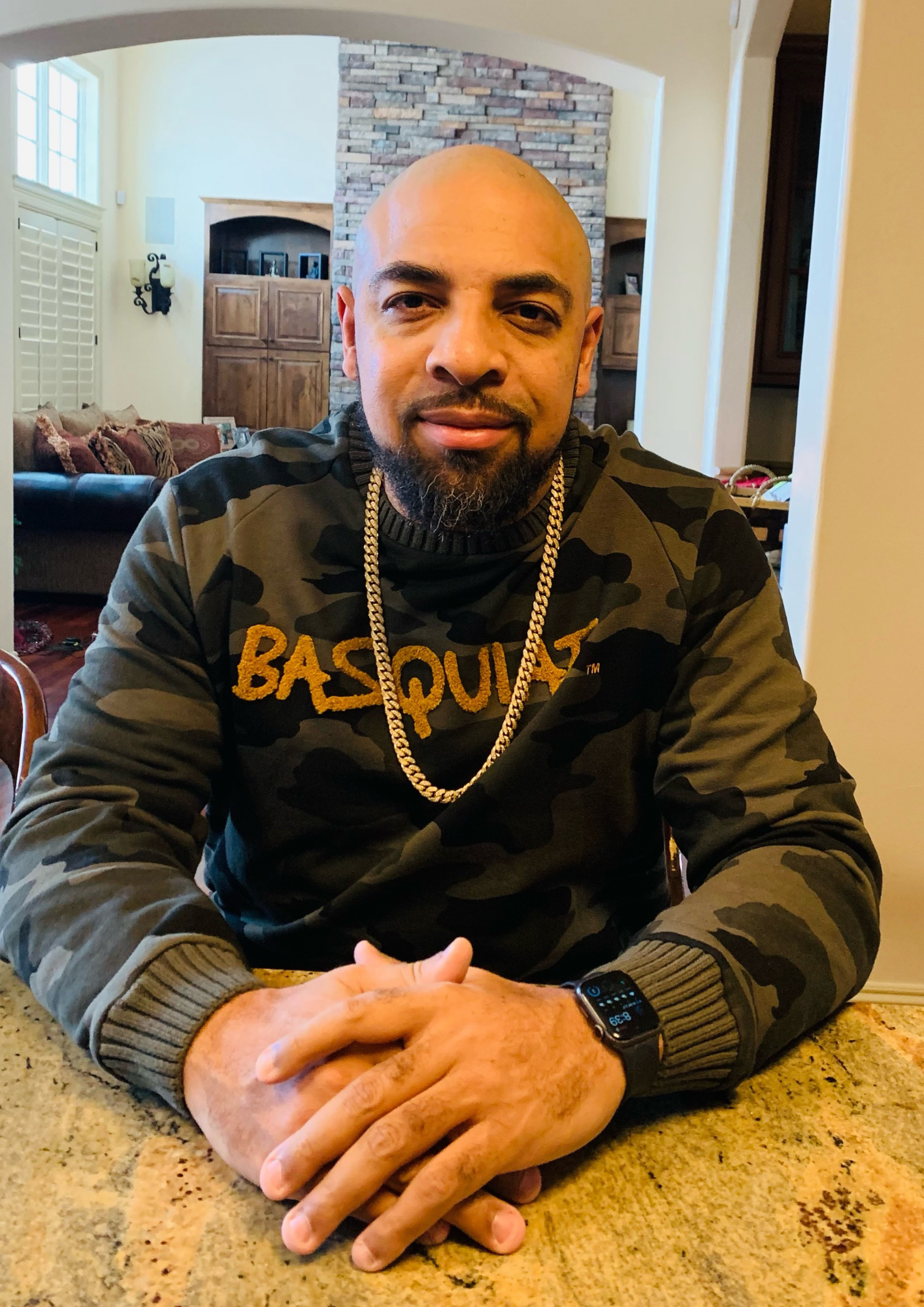 I wish I could tell people there was an easy route, but there is no such thing; unfortunately, it's in our brokenness where transformation takes place, and in order to pull myself up, I had to travel into the unfamiliar and learn something new, because whether I wanted to acknowledge it or not, my football career was at a crossroads. I was damaged goods with no future plans, but one thing I did know for sure was that I had to get active in my own rescue.
Once I retired from the league, I dabbled in a few projects here and there, but nothing filled my cup like football, until a few years ago, when I found an amazing investment property in Colorado, and I began to involve myself in the cannabis industry. I was fascinated by how the plant was cultivated, what it needed to thrive, and its many uses.
Cannabis saved my life! It gave me a new purpose and another opportunity to be great. For that alone, I am extremely grateful, but truthfully, this plant has been part of my life since high school, giving me relief, improving my moods, and many times opening my mind to a newfound perspective on what I might be going through at that moment. Maintaining mental health depends on our ability to stay present, and for me, if I'm in a funk, cannabis helps me to meditate on what's happening within and around me.
There are real benefits to this plant, and obviously my experience is deeper than most, because I've been able to see the full picture. I want to give people that full picture. So I started thinking, "I'm sitting on 140 acres in southern Colorado, right off this main highway, in a smaller community, with beautiful views."
And that's how I decided I wanted to build a resort at All Pro Farms, a cannabis destination and experience you won't find anywhere else.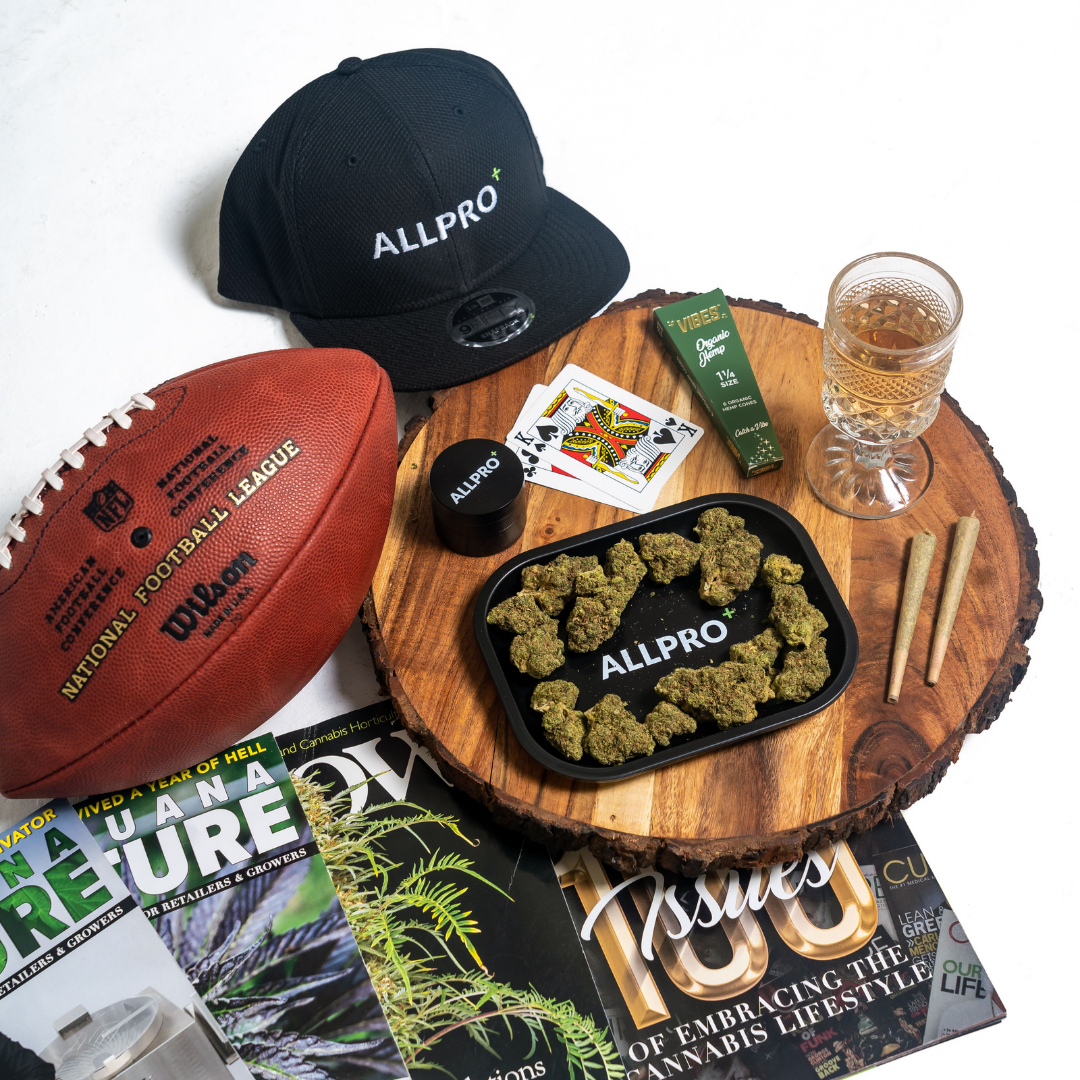 To have a cannabis-centric wellness resort is a game-changer, because people can come, learn, and leave with a whole new perspective. At All Pro Farms, you'll meet people you probably didn't expect to be with, but in an environment where you can talk about and appreciate this dynamic plant openly and freely. I want to give people a safe place where they can come relax, recover, and reset, and not worry about being judged or having to look over their shoulder.
I understand that too; I was a little nervous to be part of this industry, because of all the stigmas.
My dad is from rural Arkansas, and the first time he found out I was doing this work, he says, "So you think you're about to go buy some land and grow some marijuana?"
And I said, "Pops, no disrespect, but that's exactly what I'm about to go do."
We had years of tense talks, and I had to stand my ground and explain that this was much bigger than growing and selling weed. I wanted to help people and create something where others could seek solace.
Growing up, I was most likely smoking something that was grown in a dirty garage or a basement full of mold and dust. But I can proudly say that everything I grow, sell, and consume in Colorado is high-quality, clean cannabis.
There are many products being created from this plant. It's helping kids with epilepsy, people with cancer, people with chronic pain, depression, and anxiety.
We're overconsuming so much sh*t, and we have no idea what's in it. I've seen what prescription drugs have done to people I love dearly. These doctors were feeding my mom bottles of 150 pain pills, monthly. That's almost 2,000 painkillers a year.
I want people to recognize cannabis as a more viable option and have access to it.
We're starting to build something with All Pro Farms to benefit others, make an impact and model change. All Pro Farms and its wellness resort is an invitation to athletes and people who need relief and are looking for a different way forward.
This is my invitation to all the people I love, all the people who have helped me in the past, people who might be closet smokers or consumers, even those people who still question the benefits and uses of cannabis.
I want to build a place, an experience at All Pro Farms, where I can show people how cannabis really works, and then let's talk.
There will be something for everyone. Flower, consumables, topicals. You name it. Come get a nice CBD massage.
Bottom line, cannabis is medicine, and it helps people.
That's my real vision for APF: that someone out there feels better because All Pro Farms exists.
It feels good to find your lane. I've found mine, and I'm finally comfortable in it. All I need to figure out now is, "Who's rollin' with me?"
post. Edit or delete it, then start writing!